Elephant Robotics has introduced a new series of lightweight 6-axis robotic arms myCobot. A perfect fit for makers, hobbyists and students, myCobot provides an immersive experience of programming a miniature replica of industrial robots.
What is myCobot?
myCobot is the world's smallest and lightest 6-axis collaborative robot produced by Elephant Robotics. It is more than a productivity tool, it can be customised and programmed according to requirements.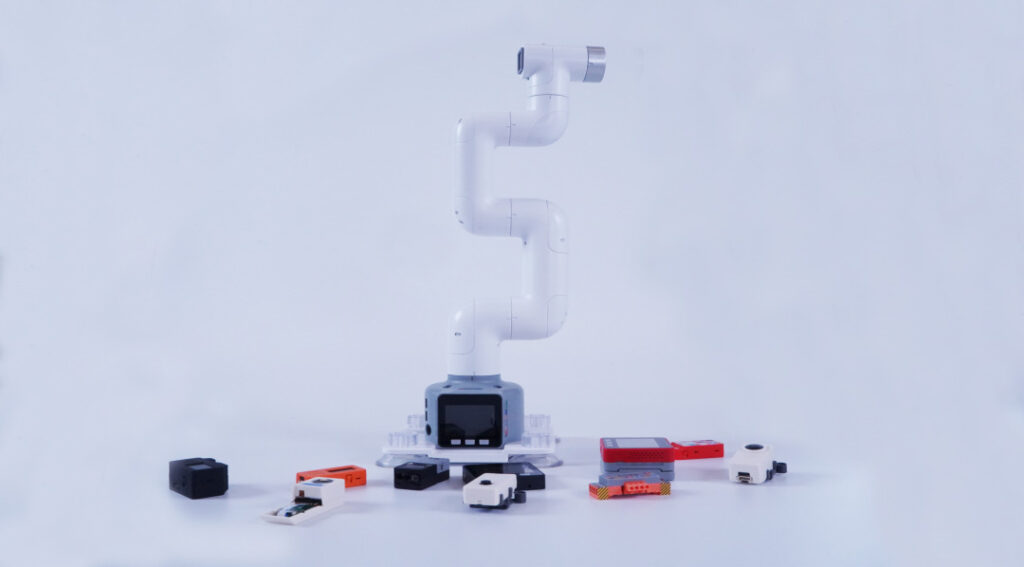 Powered by M5STACK, myCobot is fully programmable. With a weight of 850g, it supports a payload of 250g. myCobot comes with various end effectors to adapt to different kinds of applications for educational and research purposes.
Physical Aspect.
myCobot features an industrial design with a compact size. It is an integrated modular design. Its overall body structure is compact with fewer spare parts and can be quickly disassembled and replaced to realize plug-and-play.
To sum up the physical overview,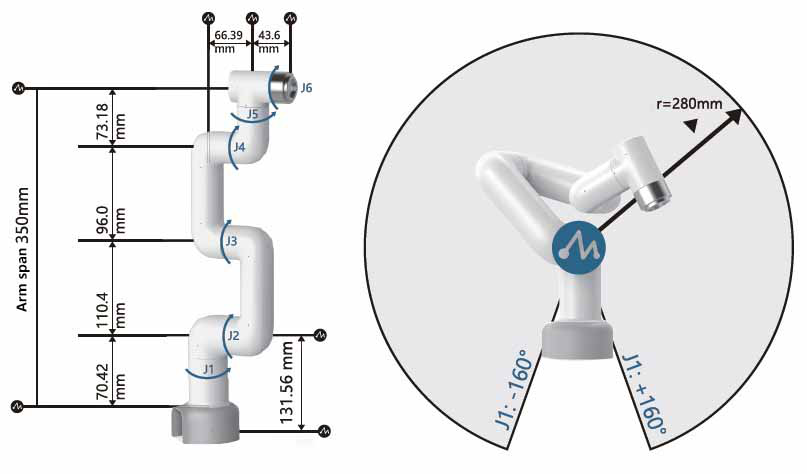 | | |
| --- | --- |
| Degree of Freedom | 6 axis |
| Payload | 250g |
| Working Radius | 280mm |
| Repeatability | ±0.5mm |
| Weight | 850g |
| Power Input | 8V 5A |
| Communication | USB type-c |
| Controller | M5STACK |
myCobot contains 6 high-performance servo motors with fast response and smooth rotation. The body carries 2 display screens supporting the fastLED library.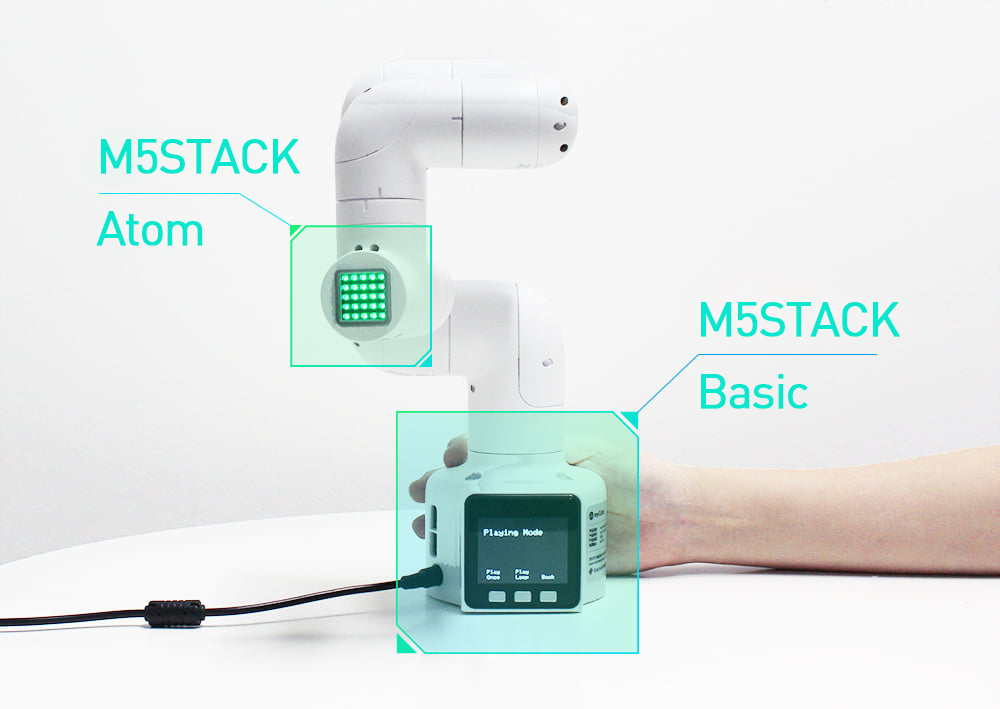 The base and end of the robot are equipped with a Lego Connector, suitable for developing various custom projects.
Software Aspect of myCobot.
Programming your robot is simple and easy for everyone. You can use RoboFlow, an industrial software by Elephant Robotics or myBlockly, graphical programming software for beginners.
myStudio is a one-stop platform for the Cobot.
The main functions of myStudio are:
Update the firmware
Video tutorials on how to use the robot
Maintenance and repair information
All the above-mentioned software can be downloaded from here.
Final Verdict.
myCobot is a fun and interactive piece of technology giving access to the working principles of industrial robots straight into the hands of students and hobbyists. If you want your hands on this amazing collaborative robot you can buy one from Their official website or from Amazon.
If you like this article, you should check out Crowpi2 a raspberry pi laptop and Subscribe for more.