Elecrow launched a new STEAM education kit for Raspberry Pi that caught my attention. It's called CrowPi-2 an all-in-one kit for STEAM education. So let's learn more about what CrowPi-2 is and what it offers.
What is a CrowPi-2?
A Raspberry Pi-based laptop for makers by Elecrow. In fact, this isn't their first compact Pi starter kit. Back in 2018, they launched CrowPi which was very popular. It was one of the best Raspberry Pi kits around.
Even though it was compact and easy to carry around it wasn't exactly aesthetically pleasing. It was more like a briefcase. I always wanted it to be more like a laptop.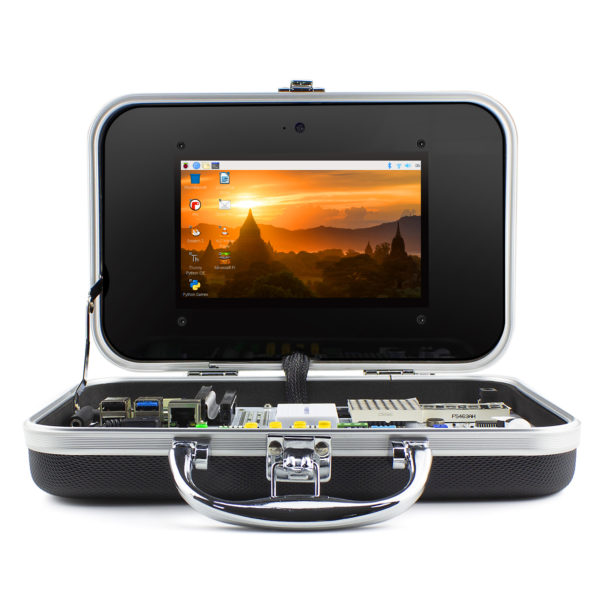 Recently Elecrow launched the new CrowPi-2. Unlike its predecessor, CrowPi2 has a sleek more laptop-like design.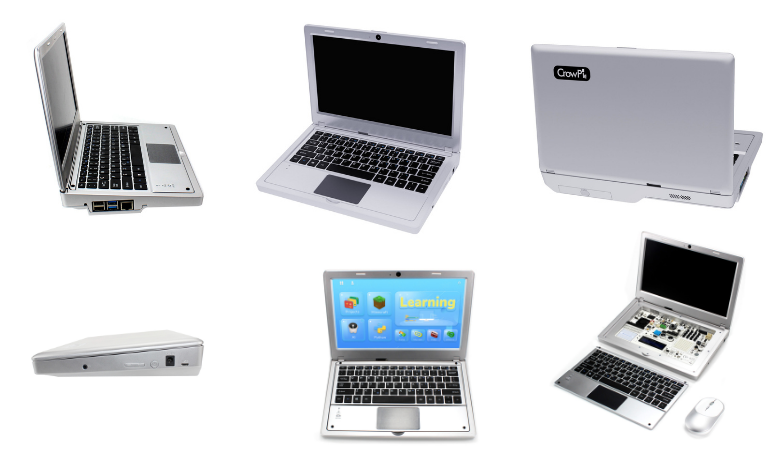 Specifications:
Dimensions: 291(L)190(W)46(H)mm
Weight: 1.3kg
Screen: 11.6-inch 1920*1080 IPS screen
Camera: 2 megapixels camera with microphone
Power supply: DC12V/ USB 5V power supply
Power port: Micro USB/ DC
Keyboard & Mouse: 2.4G wireless
Audio output: Stereo speaker
Volume adjustment: Support
Screen brightness adjustment: Support
Induction screen function: Support
Audio port: 3.5mm headphone jack
Compatibility: Compatible with Raspberry Pi 3B, 3B+ & 4B
Other function: storage box (power bank box)
Supporting operation system: Raspbian, Ubuntu, CentOS, Windows IOT, Kail, Pidora, ArchLinux, FreeBSD, Kodi, OpenWrt, RISC OS, RetroPie, LAKKA, Recalbox, LibreELEC, OSMC
Physical Overview of CrowPi-2: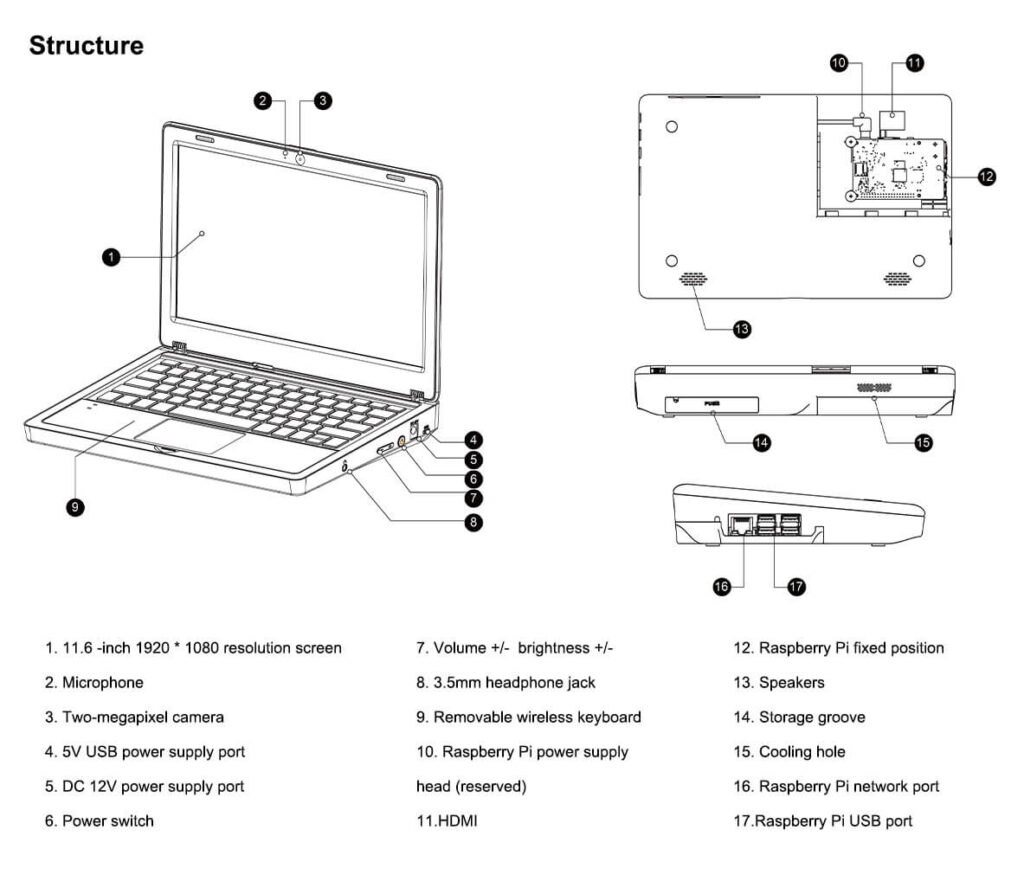 CrowPi-2 provides everything one needs to get started with STEAM education. It comes packed with 22 Sensors like Relay, temperature, humidity, RFID, and much more for learners. Everything is soldered into the PCB, this makes it easier to use without any hassle of soldering or breadboarding.
Check out the image below for the list of all the sensors it offers.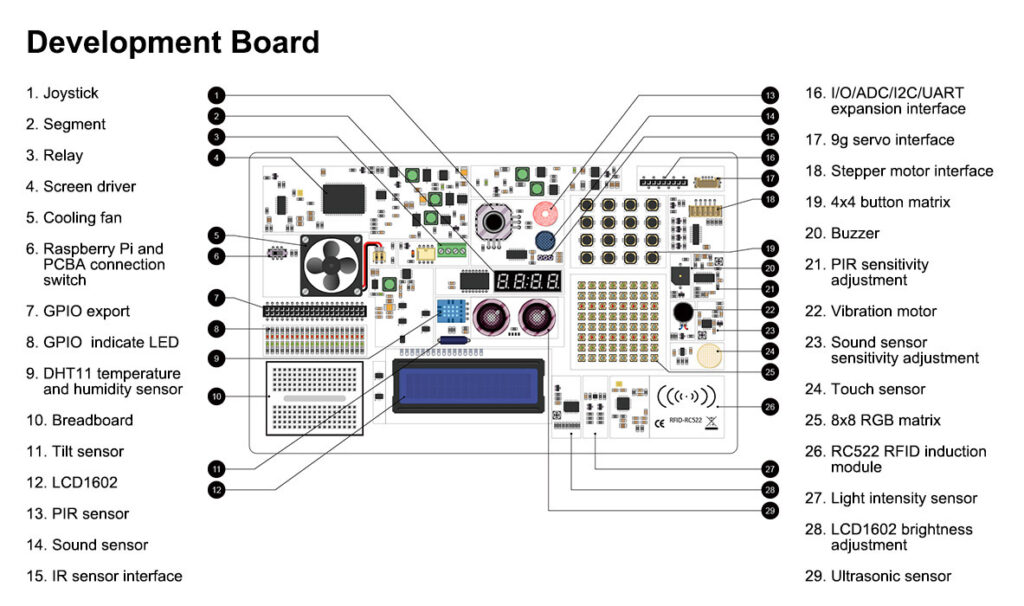 Software:
Elecrow has custom software for CrowPi-2 which includes Scratch, Python, Arduino, Microbit, and more. They also Provide 70+ lessons including AI for beginners. In addition to that, there are 30+ projects and retro games.
Final Note:
Overall it is a great starter kit for both beginners and experienced makers to play around with sensors and learn new things. Due to its compact size and features, it is a great tool for educators to inculcate STEAM education in kids.
CrowPi2 comes in 3 Variants as mentioned below:
Basic kit (Without Rraspberry Pi)
Intermediate kit (With Raspberry Pi)
Advanced Kit
That covers this article about the Raspberry Pi Starter Kit I am excited about.
You can yourself a CrowPi2 from Amazon or Elecrow.
Hope you found this article informative,
If you like our content, make sure to subscribe for more.